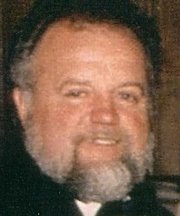 The Ballston community is mourning a man who spent the better part of his life providing the town with an unofficial community hub.
Robert Alan Carney of Ballston Lake died on Wednesday, Feb. 22,after a short illness.
Born in 1940 in East Meadow, Long Island, he worked for General Electric until 1983. In 1981, he and his wife Rosemary opened Carney's Tavern, his labor of love that has come to be a popular gathering place and restaurant for the community.
Carney was also the current president and a longtime member of the Saratoga, Schenectady and Warren County Restaurant and Tavern Association. He is remembered fondly among family, friends and the community of Ballston Lake.
His wife Rosemary said of him, "He lived life one day at a time."
"He was short and they would call him the leprechaun, he marched to his own drummer. He connected with a lot of people, and I'm finding out just how many people loved him this week," she continued.
The Carneys took many trips through the years and one quite memorable to Rosemary was about 10 years ago when the couple went to Europe.
"We were in Paris, and then we went to Germany and Morocco. When we got to Venice somebody from the hotel where we were staying informed us that the travel agency we used had gone out of business. We had no vouchers and had to rebook our flights. At the railroad station in Rome, our train was canceled and in Florence there were no lights in the whole city," she said, noting that through it all, Bob kept a sense of humor.
The tavern was a labor of love for both of them, and Rosemary said Bob built it to be a place for teachers, firemen, the soccer club and many more. It is in an historic building on Main Street that has decades of history as a hotel and bar — its historical claim to fame is a stopover by Theodore Roosevelt on his return to Washington following President William McKinley's assassination.
(Continued on Next Page)
Prev Next
Vote on this Story by clicking on the Icon