The Bethlehem teen accused of hitting a City of Albany man with his car last weekend, which resulted in his death, was released from jail today on bail.
Ian Eckhardt-Rigberg, 19, was released today on $75,000 bail after a hearing was requested by his lawyer, according to Cecilia Logue, a spokeswomen for the Albany County District Attorney's Office.
Eckhardt-Rigberg of 93 Fernbank Avenue, was charged with manslaughter in the 2nd degree in connection with the accident that killed Rozell Whitehead on Saturday, Feb. 25, according to Albany Police spokesman James Miller.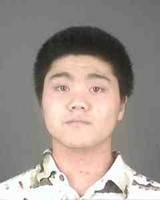 The Bethlehem teen was not granted bail after his arraignment earlier in the week and spent several days in jail before being released. Logue said he was released under supervision of probation with the conditions that he not operate a motor vehicle, he surrender his passport, and that he has a curfew.
Whitehead, 53, was killed on Saturday while crossing Henry Johnson Boulevard near the intersection of Third Street at approximately 7:30 p.m. when he was struck by a 2007 Toyota Avalon being driven by Eckhardt-Rigberg, said Miller. After being struck, Whitehead was thrown up onto the hood of the car and hit the windshield before hitting the pavement. He was transported to Albany Medical Center where he was pronounced dead of multiple internal injuries, said Miller.
In a statement from State Police, the vehicle that struck Whitehead had been seen speeding at 75 mph in a 55 mph zone and was being pursued along Interstate 90 when it took the exit 6 off ramp. State Police decided the car was too far ahead and broke off the chase.
The car struck Whitehead shortly thereafter, police said. The patrol car had its emergency lights activate during the pursuit, according to police.
Miller said Eckhardt-Rigberg did not stop after hitting Whitehead and continued south on Henry Johnson.

(Continued on Next Page)
Prev Next
Vote on this Story by clicking on the Icon