COLONIE — Preserving the "high standards of education" in the North Colonie School District is the driving force behind two men's pursuit of a vacant Board of Education seat, which will be decided in a special election on Jan. 31.
W. Ron Von Dell and David Rosenthal, both of Watervliet, are vying for one spot vacated when Dr. Siren Chudgar took an out of state job just a few months after beginning his term in July 2011.
"We want someone that has the best interests of the students of North Colonie at heart; that's always a priority," said Mary Nardolillo, who has served as board president for three years. "I believe that we have two individuals that are active members of our community; neither of them have an agenda (and) I believe they just have a desire to serve the community in this capacity."
There are nine school board members who each serve five-year terms.
District residents will have a chance to quiz both candidates on why they're best suited for the position at a Meet the Candidates Night at 7 p.m. on Thursday, Jan. 19, in the Shaker High School Media Center.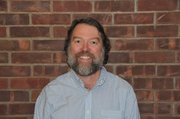 Von Dell said he's been on the budget committee for three years, so his familiarity with and proven interest in that oftentimes tricky process is advantageous.
"If you're not part of the process, you're not going to help the process, so I want to be part of the process," said Von Dell. "I want to find ways to balance things so that the budget crisis that we're in doesn't affect the education for the kids."
Rosenthal said the biggest testament to his devotion is the fact that he spent 13 years as a member of the school board before leaving four years ago.
"I have more time and my life is a lot less complicated than it was," said Rosenthal. "I miss it, I'm still a resident and I want to continue my involvement with the school."
(Continued on Next Page)
Prev Next
Vote on this Story by clicking on the Icon