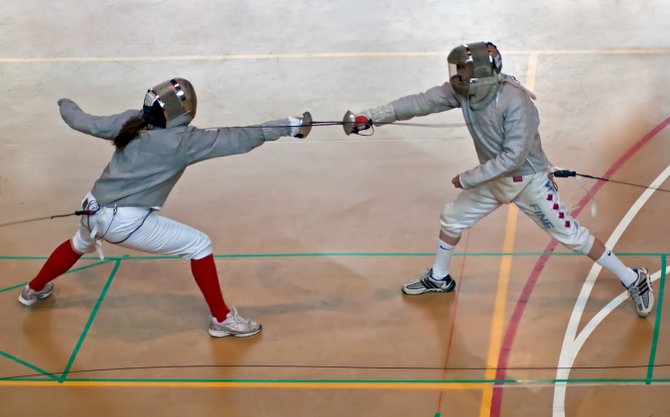 continued — Despite having three stents in his arteries in addition to knee and back surgery, Fine said he'll keep fencing until his doctor tells him its time to lay down the saber.
Outside of the health benefits, he said there is a great sense of camaraderie within adult divisions of fencing. Teenagers, he said, are "out to kill" with hopes and dreams of making it into the Olympics, while for the older fencers it's more social.
"The camaraderie aspect of it is really important," he said. "I have made some very, very close friends."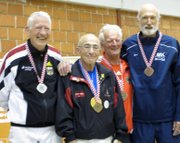 Actually, the man he went on to defeat for the gold medal in September was his friend. The two men were even sharing a room while participating at the competition.
Fine came from being down by 6-9 in the gold medal match to beat Wolf Nettingsmeyer, of Germany, with a close finish at 10-9. At previous world championship competitions, Fine had won three silver medals and a bronze medal. He also is a dual United States and Canadian citizen. He currently is the top ranked over-70 saber fencer in the United States, Canada and in the Commonwealth Fencing Association.
Fencing can be as much a mental game as physical, Fine said, with it commonly being referred to as "physical chess."
"The challenge in fencing was facing myself and learning to fence strategically," he said. "It is a skill sport, so you have to learn patience with yourself, you have to strategize … those are challenges."
He encourages anyone interested in fencing to give it a try, especially older adults, because in his words, "any older athlete knows that the often-said expression, 'use it or lose it' is very appropriate."
Vote on this Story by clicking on the Icon