Capitaland Home Improve-ment, with its showroom located at 1660 Route 9 in Clifton Park, has long been the region's trusted go-to spot for all types of remodeling needs, but recently the business has begun to distinguish itself as a premiere installer of top-of-the-line solar panels.
Capitaland owner Bob Davis said now is the time for homeowners to consider solar panel installation because of all the tax credits and grants available to those living in New York State.
"By the time you get done, it's a pretty good bargain," said Davis, adding that NYSERDA grants combined with state and national tax credits mean that a $30,000 solar panel system can end up costing a homeowner as little as $8,000.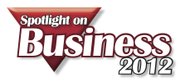 The company will also work with customers to come up with a financing solution that will best help them capitalize on the incentives offered at tax time, but the electrical savings will start immediately, with some people seeing as much as a $200-$300 savings during the winter months.
What's more, "When you're not using that power, it goes back to the grid at retail," said Davis.
And at Capitaland, they get the installation done right.
Davis said that when his GAF-certified Master Elite Roofers install rooftop solar panels, homeowners don't have to worry about leaks or stability issues, something that can be common with installers with less experience.
"It's a big advantage to be buying solar panels from an experienced roofer," said Davis, noting that the warranty becomes even more effective when the homeowner gets the panels and roof installed at the same time.
As for the question about whether Upstate New York is an ideal spot to harness solar energy, Davis answers with an emphatic, "Yes!"
"This is a great place for solar panels; it doesn't even matter if it's cloudy out," said Davis.
(Continued on Next Page)
Prev Next
Vote on this Story by clicking on the Icon