In many ways Chris Petro is like any other 17-year-old in the midst of enjoying his senior year of high school while trying to figure out what comes next. But a few things set him apart.
Chris, a senior at Christian Brothers Academy, scored in the top five percent of more than one million high school students who took the PSAT as juniors, earning the distinction of Commended Student by the National Merit Scholarship Corporation.

He carries a course load that includes Advanced Placement (AP) Calculus, Computer Science and English Literature as well as college level Music Theory – all while maintaining a 99 percent average. Petro also holds the rank of Cadet Lieutenant Colonel, the second highest ranking officer in CBA's JROTC program. He was active in sports in both track and played basketball, but decided to pursue his true passion: music.

As a fifth grader at St. Pius X School in Loudonville, Chris picked up a pair of drumsticks and has been playing ever since. He eventually added the bass guitar and also took up the piano. The drums remain his primary interest although he believes playing other instruments broaden his understanding of music and ultimately make him a better drummer. As in academics, Petro excels in music. He is a member of the New York State Student Music Association All State Band and Empire State Youth Orchestra Rep Jazz Ensemble. He was also recently been recognized as one of the top 20 high school set drummers in the nation by "Grammy in the Schools" Grammy Camp- Jazz Session.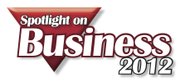 Sarah Waite, Director of the CBA Marching band and Jazz Ensemble, remembers meeting Chris for the first time when he was a seventh grader.

"His talent struck me," said Waite, "But over the years what has impressed me about Chris is his disciplined practice and dedication to improving his craft."
(Continued on Next Page)
Prev Next
Vote on this Story by clicking on the Icon