You may have heard a lot of "buzz" regarding the benefits of "Community" Credit Unions in the news over the past several months. However, it's when you go behind the sound bites and the headlines that you really can see how different a Community Credit Union is from the typical financial institution.
A Community Credit Union is a member-owned not-for-profit financial cooperative. When you open a savings account (a "Share" account) with a credit union, you become not only a Credit Union member but also an owner. Membership in a Community Credit Union is limited to those who live, work or worship in specific geographic regions. Other types of credit unions do exist and their membership requirements vary. You certainly won't feel like a stranger at a Community Credit Union as many of your friends, relatives, neighbors and co-workers may already be member/owners or employees.

As a member/owner, you have a direct say in how your Credit Union operates. You have the right to vote and to run for election to your Credit Union's Board of Directors (if you wish.) Each Credit Union member/owner has a single vote which can be exercised at the Credit Union's Annual Meeting. Board members are volunteers and receive no compensation for their service. This guarantees that your credit union is always looking out for the financial interests of its members and not a small group of stockholders.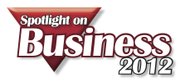 A Community Credit Union is regulated by the State; however your deposits into a State-chartered Credit Union are also federally insured by the National Credit Union Administration (NCUA).
Based upon their performance, Credit Unions can earn annual profits; however these proceeds belong to the members - not stockholders or management. As the Credit Union's annual profit belongs to the member/owners, these profits are used to fund required reserves to ensure that the financial institution is safe and fiscally sound.
(Continued on Next Page)
Prev Next
Vote on this Story by clicking on the Icon