Entering its 75th year of operation, First New York Credit Union is as strong as ever.
The Colonie-based credit union saw an increase in membership in 2011, and Chief Financial Officer Mark Jarocki said that the company has "great financial strength."
First New York's membership increase is part of a growing national trend where people are leaving large banks for smaller financial institutions such as credit unions.
"There has been a little bit of dissatisfaction with large banks, and there came about something called 'Bank Transfer Day' (in 2011)," said Jarocki. "And the result of that is that people began to learn about credit unions and realized that they are eligible to join credit unions."
Jarocki said that credit unions have different priorities than larger banks.
"Many of the big banks are for profit, and their main goal is to please the shareholders," said Jarocki. "Credit unions are not-for-profit, so we're able to be more friendly to the consumer."
That friendliness comes in the form of lower rates on loans, free checking accounts and lower fees for other services.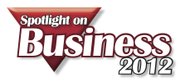 "We have excellent rates on our products, and generally the fees that we charge are low, as are most credit unions," said Jarocki. "We have a real commitment to member service."
One product First New York is offering is the "Easy Street" mortgage. "It's a 10-year mortgage with the idea that you can shorten your mortgage and get yourself on 'Easy Street' by … paying it off sooner," said Jarocki. "The great thing about that product is that there are basically no fees."
Another way First New York is looking to help people save money is through their "Sit and Save" program.
"Somebody comes in, and they sit with one of our representatives," said Jarocki. "They take a look at how much they have out in loans with other institutions, and we look to see if we can save them some money with our programs. If we can't, we give them $25 just for checking with us."
(Continued on Next Page)
Prev Next
Vote on this Story by clicking on the Icon