For more than 32 years, Dr. Richard Herbold has honed his clinical abilities to best serve the community through nutritional programs and neurological approaches.
Dr. Herbold has operated out of his Clifton Park office, located at 140 Lapp Road, since 1998 and focuses on providing a functional approach to healing. His method involves uncovering underlying stressors that create symptoms people are exhibiting and then producing a resolution.
"We put together programs based on clinical interventions of nutritional programs and physical stimulation using manipulation, light, sound and a variety of other clinical tools," Herbold said. "By doing therapeutic applications we are not treating a pathology, we are trying to improve the mechanism that creates the pathology."
Herbold offers metabolic counseling for therapeutic applications for diabetes, hypertension, high cholesterol and neurological syndromes such as Parkinson's disease, multiple sclerosis, vertigo and post stroke. Through metabolic counseling, Herbold addresses lifestyle issues such as exercise and nutrition.
He also provides functional lab assessments, which look at different parameters of health than typical medical testing. Blood tests can be a common procedure, but he interprets test results in different ranges to find a problem before it becomes a pathology.
"They both give us very accurate information, but one tells us a little more about the functionally of the system compared to pathology of the system," he said. "When you lose your efficiency, eventually there is a breakdown in the system."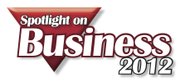 What distinguishes Herbold from his competition, he said, "is the ability to blend multiple tools and to examine the information more completely or more successfully."
On top of practicing these programs and approaches, he also teaches other physicians how to create the programs and implement practices for resolving complicated cases.
He reaches out to the community on a bevy health related topics, too.
Every two weeks he gives a free public lecture to educate people on a focused area, such as gluten sensitivity, immune dysfunctions, weight loss, thyroid problems and diabetes. The lectures are held at the Best Western in Clifton Park.
His next lecture is about how to stay healthy throughout the year, which could help people with health centered resolutions or goals. He will discuss the importance of glutathione in staying healthy. Also, he will discuss tools and techniques to improve general immune response, especially during winter months, from a nutritional perspective.
To contact Dr. Richard Herbold or to make an appointment, call his office at 371-6431.
Vote on this Story by clicking on the Icon