Brendan Baynes has held a passion for law long before he had his first case.
"I always wanted to be a lawyer since I was in grade school and I just followed through with it," Baynes said. "I was the first lawyer in my family."
Since graduating from Albany Law School of Union University, Baynes' worked at some of the Capital District's premier law firms. In 2009, he decided to establish his own practice, Baynes Law, which is located at 130 Main St., in Ravena. The experience of going out on his own, with support staff, has been a challenging and rewarding endeavor, he said. Previously, he had done a lot of defense works representing defendants in civil cases, but now he's mostly working on behalf of plaintiffs.
Extensive knowledge on how the defense will strike is a benefit to his clients.
"I have seen the ligation from both sides," Baynes said. "I know the insurance company's move before they make it."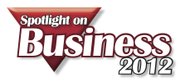 While a solid background is an asset he holds, treating clients with dignity and respect he said is equally vital.
"I have 25 years of experience, so I have had a lot of trials and cases under my belt," Baynes said, "but more importantly I think I am the type of guy that is going to deliver personal service and empathy and compassion for my clients."
Baynes said he grew up in a town similar to Revena, which is what drew him to the area. Helping out the "little guy" is what drives his business.
"It is really about helping people trying to put their lives back together after an event that turns their life upside down."
Recently, he said insurance companies are taking a tougher stance against cases they don't consider worthy of their consideration.
"You really have to make a convincing argument to them that your case has merit," he said.
(Continued on Next Page)
Prev Next
Vote on this Story by clicking on the Icon