If you live in the Town of Bethlehem, chances are you've heard about the Nathaniel Blanchard American Legion Post 1040.
Perhaps you've been to a birthday party or a fundraiser event, or simply stopped by with one of the post's roughly 700 legionnaires, Ladies Auxiliary or Sons of the American Legion members. But even if you've never set foot in the building, you've likely been touched by the
post's work.
"It's not just a watering hole," said Board of Directors Chairman Phil Giacone. "It is a nice place to go for cocktails, but it's more than that, that people don't see."
The post makes it a major goal to support community groups, including but not limited to the Boy Scouts (Troop 58 has a garage on the post's property), the Cub Scouts, Tri-Village Little League (the post sponsored three teams this year), Babe Ruth, American Legion Baseball and the Bethlehem Pop Warner program (the post played a key fundraising role in sending the Pop Warner cheerleaders to Orland, Fla. for a winning performance this past year).
A post scholarship is also being brought back this year, and a Bethlehem High School senior will be chosen to receive $500. Members of the post also spend months organizing the Bethlehem Memorial Day parade every year, along with the town and local VFW, and even feed marchers and the public afterwards at a picnic.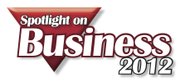 Then there's the post itself. The building often plays host to fundraisers, reunions, wedding receptions and other events, with a large barroom and newly-renovated reception hall that takes up the entire second floor and offers plenty of room for any event.
"Pretty much any community organization, we take a look at it and see if we can support it, whether it's financially or being involved, or letting them use the facilities for free," said Post Commander Steve Riedel.
(Continued on Next Page)
Prev Next
Vote on this Story by clicking on the Icon