For more than four decades, Loudonville Christian School has prided itself on providing a quality education laced with biblical and global values in an intimate learning environment.
"We want the students to be informed globally with what's going on in the world, be transformed with their thinking and allow a biblical world view to be shaped into their world view as well," said Jim Synakowski, a U.S. history teacher at the school.
LCS only has about 300 students in pre-k through 12th grade, which makes for a strikingly low teacher-student ratio and more individualized instruction. Synakowski said the school's small size and the personal connection students forge with their teachers is what distinguishes it from other private Christian schools in the area.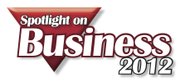 "There's … a care for our students; things that they're going through, struggles that they're facing," said Synakowski. "It's not just about a face in the classroom or whether they learn the information and facts but actually caring about what a student is going through, how they're responding emotionally; I think that's a distinction."
The smaller class sizes also allows teachers to experiment with different teaching tools and approaches. Synakowski has embraced that opportunity fully by implementing iPads into his lessons.
"With technology, it opens up a lot to the rest of the world as far as communication, learning what is going on in the world and then to allow that to go through your world view or filter system to see how you can contribute or help change things," said Synakowski.
For example, his economics class studies global markets and personal finance. Students use the iPad to take a hands-on approach to things like budgeting or investing.
"We use the iPad as a learning tool for research, as well as give them an opportunity to test out stocks on a virtual level because programs are set up for them to be able to do that," said Synakowski.
(Continued on Next Page)
Prev Next
Vote on this Story by clicking on the Icon