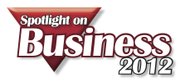 M & T Helping Hands continues to grow in their Non-Medical service to clients, both in their homes, as well as in Senior Housing. Their many services include: Preparing meals, grocery shopping companionship, transporting to medical appointments, social events and religious services. Every client is presented with an individual plan which is created personally between the client and the "M & T" owners. M & T Helping Hands protects each person they serve by being Bonded and Insured.
The owners of this small business understand that the needs of their senior clients differ from one person to another. While some may require more care, there are many that maintain a very social calendar and fully enjoy their golden years. The service to this group includes taking care of those life details that can be seen as a time hindrance to precious retirement years.
The goal of M & T Helping Hands is simply to make your life as safe and stress-free as possible.
For more information, contact Michelle or Terri by calling (518)528-2622 or (518)316-1500 Email: MandTHelpingHands@gmail.com Website: www.MandTHelpingHands.com

Vote on this Story by clicking on the Icon