At the Funfest, children and their parents take part in "mini-classes" that mimic and enhance The Music Studio's regular classroom experience. Fun and games, drums, piano playing, instrument making and a live mini-concert are included in the jam-packed hour and a half of music.
"Our Funfest is a great opportunity for both children and their parents," says Noel Liberty, Founder/Director of The Music Studio. "Sharing and enjoying music with each other is not only great fun, but is essential in establishing the importance of music to a child."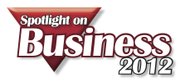 The Music Studio offers a creative, well-paced, sequential music fundamentals program designed to reach the young child during his or her vital development years of 4 through 7. Children's understanding of the principles of rhythm, melody, and harmony contribute much to their musical confidence, so opportunities to progressively build upon musical successes are designed into the curriculum. Students attend small classes each week taking part in fun, musically creative activities involving singing, rhythm, ear training, piano, movement and instruments. Classes at The Music Studio gently instill a musical incentive into students and tap into their sensitivity and spontaneity. And because parents' joy in their children and in music is so powerful, parent participation is essential.
In addition to a year-long music fundamentals program for children 4 - 7, The Music Studio also offers a series of short four-session themed courses for children ages 2 and 3.
Recreational piano classes are also offered for ages 18 -100. In classes for absolute beginners to The No Pressure Refresher, hundreds of adult students have gone through the program, with a high degree of autonomy and a great deal of humor. Students learn to read music and work on repertoire with a slant toward their own musical preference, not just their teacher's.

The Music Studio, one of the oldest and largest schools of its kind in the country, was one of the earliest schools to pioneer classroom music lessons for preschool and early elementary school students. It did so using a custom program the school developed for young children that partners the child with his or her parent. The school has received much recognition and numerous awards for its program and its faculty, which consist of full-time instructors with advanced credentials and degrees in piano and music. For 35 years, the innovative faculty has taught an award-winning custom curriculum to more than 10,000 students in the Capital Region. The Music Studio is uniquely dedicated to helping students love and experience the joy of making music.
To make reservations for the February Funfest, please call 459-7799 or email TheMusicStudio@ verizon.net. The Music Studio is located at 1237 Central Avenue in Colonie.

Vote on this Story by clicking on the Icon