Organize Senior Moves is a small, privately owned business run by Michelle Kavanaugh and her staff.

This is not only Michelle's occupation, this is a passion she truly loves. Organize Senior Moves takes on the task of working with seniors to downsize, de-clutter, pack, unpack, stage and design clients' new homes. Each new client is evaluated to see how Organize Senior Moves can help make the transition into a new home as smooth as possible.
Organize Senior Moves will recommend what and where items can be donated, organize, setup and manage an estate sale, oversee, prep your home for sale and manage the sale of your home. Organize Senior Moves will make sure the job is done efficiently and as stress free as possible. Organize Senior Moves is also available to do relocations with as little as 24 hour notification.
Michelle Kavanaugh has the experience of working with seniors; she is an owner of M & T Helping Hands, LLC. ~Helping Seniors Day to Day with daily tasks.
Michelle was asked recently, "Do you only help seniors?" No… we will help anyone that needs organizing, de-cluttering, staging or moving.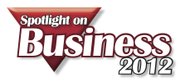 "I have met with people that are so overwhelmed by moving, they don't know where to start," Kavanaugh said. Organize Senior Moves will help you take one step at a time, for some of our clients this is a very difficult task. Just recently Organized worked with a client that was relocating to a different state. Our client's daughter said, "Michelle, thank you. You have no idea how grateful we are to you, this would have never been possible without you!" My clients are so special to me!
This is what an Organize Senior Moves client had to say:
Michelle Kavanaugh of "Organize Senior Moves" was hired by my family to oversee and expedite my mother's move to an assisted living facility. The task was daunting as, not only did we have to downsize her possessions from four bedrooms into one, but we had to sort through 25 years of living in her home. Michelle came to us highly recommended as someone who could help with the organizational aspect of the move as well as packing for the move itself, UN-packing and making sure my Mother was safely ensconced in her new home. Michelle and her staff were committed to this entire process. At every step of the way, she made sure that everything was handled efficiently and that we were completely satisfied. I can safely say, we couldn't have done it without her. She was efficient, thorough, patient, and knowledgeable about ALL necessary details and, most importantly, remained upbeat, positive, warm and supportive throughout a long and tedious process. It was a very stressful situation as a "passage" in my Mother's life and Michelle was not only sensitive to this but so helpful and compassionate throughout. My entire family is eternally grateful to her and would not hesitate to recommend her with the highest praise.
– Wendy Scharfman
Vote on this Story by clicking on the Icon