Our Savior's Lutheran School aims to provide young people with a faith-based education combined with some of the latest technology throughout its classrooms.
Principal John March said the school, which provides a Christian education for children in preschool through eighth grade, strives for academic excellence within a nurturing environment.
"We try to have a feeling that when students walk in that door, they are home," said March, who noted the school's low student-to-teacher ratio.
The school, located at 63 Mountain Ave., Colonie, has been nourishing the minds and spirits of its students since it was founded in 1956, and with a recent expansion has added science and art facilities, as well as a state-of-the art computer lab and full-size gymnasium that can accommodate interscholastic sports. The staff includes a Spanish teacher for grades 5-8, as well as a dedicated technology teacher. In addition to the computer lab, the school has a collection of 30 laptops that can be used in a variety of lessons, as well as SmartBoards and at least two computers in every classroom.
"We strive to integrate technology in the classroom," said March.
Despite all of these amenities, what truly sets Our Savior's apart is the way it fulfills the religious needs of its students, which allows them to perform at their best academically. March said the school tries to reinforce those Christian values to the point students embrace them within the school, as well as out in the community.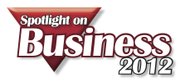 Students attend weekly chapel and have plenty of opportunities to take part in charitable activities. This year, they helped raise money to dig a well in Africa, they filled shoe boxes for Operation Christmas Child and have been raising money to purchase animals for needy families in developing nations through the World Vision Program. Their good deeds are also sometimes closer to home, too.
(Continued on Next Page)
Prev Next
Vote on this Story by clicking on the Icon