Students of Saint Gregory's School in Loudonville learn far beyond the average reading, writing and arithmetic of most pupils.
According to Headmaster Jeffery Loomis, those who attend Saint Gregory's also learn important values that will help students through their life's journey.
"We provide a value-based learning," he said. "That's why families are willing to invest."
Saint Gregory's is a Catholic, independent primary school, founded in 1962 by concerned parents seeking an alternative to public schools for their children. This year, the school will celebrate its 50th anniversary.

"The independent nature of our school allows us to not be constricted by a state curriculum," Loomis said. "We have a significant amount of freedom to develop the curriculum we wish and go beyond state mandates."
Students of any religious background are welcome to attend Saint Gregory's. In addition, the nursery school, pre-kindergarten, and kindergarten are co-ed classrooms, while all elementary and middle school classes are for boys only.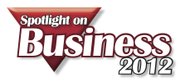 Loomis said by a boys-only environment, coupled with smaller class sizes, helps students become more comfortable in their educational setting during a key development age.
"The boys have to participate here. They can't hide like at bigger schools," he said. "At our school, teachers get to really know the students and foster their skills."
Loomis said that doesn't mean there aren't great public schools in the Capital District, but most are facing budget cuts. And with the impending property tax cap, those schools will be forced to implement larger class sizes.
"Nobody falls through here," he said. "They can't, there are too many people looking out for them."
The school offers six modified sports to choose from, including golf, lacrosse and track and field. Students are also given between two and three recess periods a day. "We feel it helps them blow off steam and get focused," said Loomis.
(Continued on Next Page)
Prev Next
Vote on this Story by clicking on the Icon