St. Pius X Catholic School, just two miles south of Siena College off of Crumitie Road in Loudonville, greets nearly 700 students each day in grades Pre-K through 8th. That enrollment makes St. Pius X the largest Catholic school in the Albany Diocese, as well as the largest non-public school in the Capital Region according to Business Weekly.
Principal Dennis Mullahy tells us that the school, which at one time provided Catholic education for mostly neighborhood children, now serves students from 25 different school districts in the capital region. In addition to students from North and South Colonie, children are bused to the school community from the Shenendehowa school district in Clifton Park, as well as from districts as far away as Guilderland, Niskayuna, Averill Park, North and East Greenbush, Wynantskill, Ravena, Bethlehem and Albany.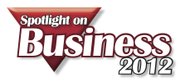 When asked why he thinks St. Pius X School continues to thrive, especially in such a difficult economy, Principal Mullahy credits the school's philosophy of teaching Catholic/Christian values within a very safe and caring environment, the excellent academics that are provided and integrated with the school's outstanding technology program, generous financial aid initiatives that support the school' mission, and a dedicated and talented faculty and staff. He is quick to add that while his students work hard, they play hard. "School is a lot easier for children, and their parents, when they are having fun while they learn."

Principal Mullahy states, "It seems that more than ever, parents are seeking a place where their children can receive an outstanding education that prepares them for the future not only academically but spiritually. Our parents want their children in a school that reinforces the values that they share at home. Parents recognize the great value in that, and to them St. Pius X is a great investment in their children's future."
If you would like to learn more about St. Pius X School, you may call 465-4539 or visit their website at stpius-x.com.
Vote on this Story by clicking on the Icon