Okay, you survived the fun filled holidays and all the decorations are back in storage. Not so fast. The old year 2011 is not over until you file your taxes, not counting any extensions. How lucky you are to get one extra day because April 15th falls on a Sunday and the District of Columbia has a holiday on Monday, so that individual taxes are not due until Tuesday, April 17, 2012. What a country!
I would like to take this opportunity to discuss the tax impact upon medical insurance and how it can possibly help you save money. You may recall that long term care insurance provides medical services for home care, a community or adult day care, assisted living facility or nursing facility when the patient has a cognitive impairment or can no longer perform two of six activities of daily living (ADL's), namely eating, bathing, dressing, toileting, continence and transferring.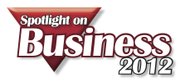 The premiums paid for private insurance policies are deductable for both Federal and New York State taxes. Please note that the federal deduction is subject to the 7.5% threshold limitation for medical paid premium expenses as an itemized deduction according to the following per person age based table: Age 40 and under, $340; Over 40 but not over 50, $640; Over 50 but not over 60, $1,270; Over 60 but not over 70, $3,390; Over 70, $4,240.
For a married couple filing jointly, where one spouse is over 60 and the other is over 70, the maximum deduction for long term care would be $7,630 in addition to other qualified medical expenses that may be claimed. Please note that the maximum amounts assume actual premium payments at least equal to or greater that the amounts allowed. In the event actual premiums are less than the amounts in the table, the actual premium paid is the authorized limit.
(Continued on Next Page)
Prev Next
Vote on this Story by clicking on the Icon