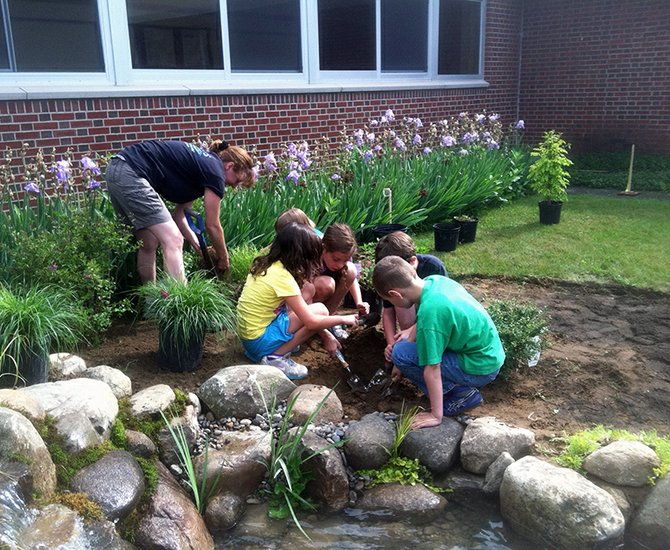 continued — "They had a lot of questions on the pond. … They had a lot of good questions," Decker said. "I love seeing the excitement on the kids' faces. Every one of them wanted to stay out there. One of the kids asked 'Are you going to be here every day?'"
Farrell said it was good for students to help with planting, too.
"It was nice for them to take a little ownership of it," she said.
After all of the plants were in the ground, the last group of students spread mulch.
Farrell said maintaining the garden would be a joint effort between teachers and the custodial staff. Part of the school's budget also has a line item for garden supplies, she said, allowing the school to get chemicals to keep the water clean and other supplies.
"It made the school more beautiful, and the staff has enjoyed it I think as much as the students have," Farrell said. "It has made the learning all the more real … and meaningful to them."
She said she has seen more teachers going outside, whether it is for lunch or to meet with parents, or to read a book with a student.
Some ideas to expand on the garden for the future have also been brewing, she said, with a three sisters garden possible in the future.
Vote on this Story by clicking on the Icon