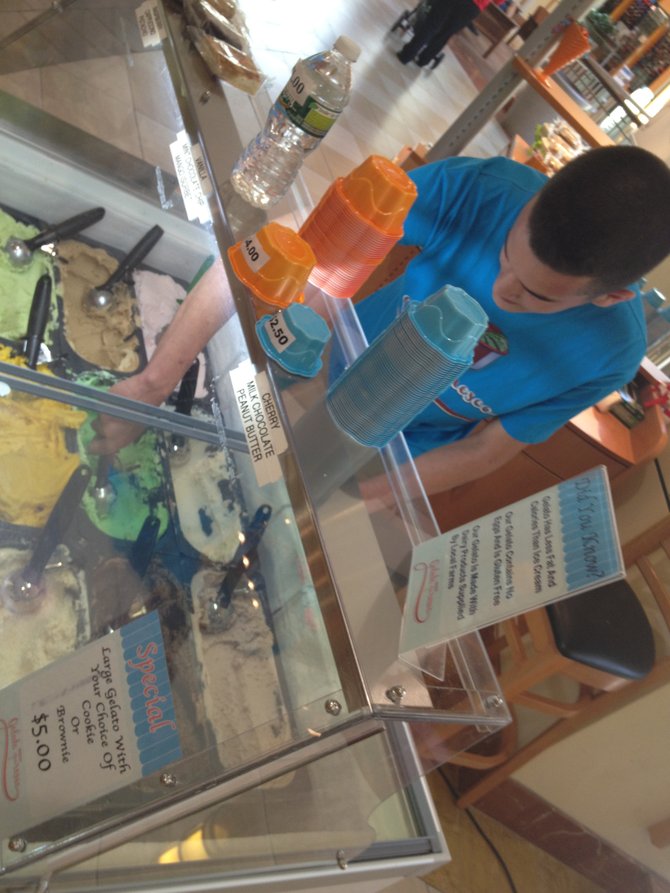 CAPITAL DISTRICT — Stephen Bliven, 19, of Latham, knew he needed a summer job. But the Southern Vermont college student didn't just find one, he created it.
Every day, Bliven scoops gelato on the outskirts of the Colonie Center food court. The food cart he stands behind, Gelato Fresco, is all his own.
"Instead of just going around applying for jobs, I figured I'd start my own business and make money that way," said Bliven.
During his spring semester, Bliven spent his free moments building his very first business. He did everything himself, from crafting a business plan to traveling home on the weekends to meet with suppliers to balancing the books and creating a website.
He plans to major in entrepreneurship and management but relied on his own research to figure out his first endeavor. The hardest part of the whole process wasn't the business aspect, he said, but getting taken seriously because he's so young.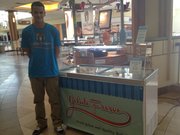 "I was originally going to do it in Clifton Park Center and the guy there asked me how old I was. … When I told him he said 'Absolutely not, you're not doing that here,'" said Bliven. "There was another supplier of the gelato that I wanted to buy from and he also didn't take me seriously, just thought I was a kid trying to mess around and waste his time."
He settled on gelato because he thought it would be a hit.
"I wanted to pick a product I knew I could sell to everyone in the mall, not just a limited number of people," said Bliven. "This appeals to young kids, it appeals to adults, senior citizens, and I've seen that as I've been selling it. Everyone is buying it."
Gelato is Italian ice cream. It's made with less cream than traditional ice cream, which gives it a smoother texture. It's also less solid than ice cream, so the flavors are more prominent. Bliven features nine flavors at a time and rotates them every week. Cookies and cream and fruit flavors are the most popular, along with mango sorbet, which is dairy free.
(Continued on Next Page)
Prev Next
Vote on this Story by clicking on the Icon