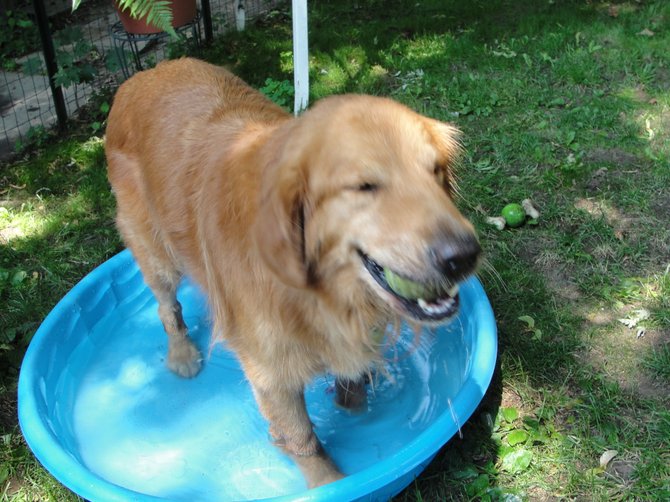 You can let your pooch take a dip in the pool, but he or she will actually heat upcoming out of the water, so have something to drink ready. Be cautious if you're near saltwater, because dogs can become ill if they drink too much.
When traveling, or running a short errand, leaving a pet in a car on a warm day can spell disaster in short order.
"Even cracking a window is pretty ineffective to keep your dog cool," said Peggy Frezon, a pet expert for Guideposts magazine and writer for Be the Change for Animals. For more information on how hot a car can get in a short time, visit btc4animals.com.
"When its 70 degrees outside your car will be 90 degrees in no time," said Estra.
Many plants in our yards and gardens can also pose a risk to dogs. Estra pointed out that tomato plants especially can be toxic. A complete list of toxic plants is available on canterburyvet.com.
The effects of heat can be expected, but one danger to keep in mind is sunburn. Even though they have fur, some pups can beat risk for what may seem just a human problem.
"Many pets are safe because they have a heavy enough hair coat but some with very short hair or thin hair like pit bulls do have higher exposure. … There are sunscreens safe for dogs," said Estra.
Vote on this Story by clicking on the Icon