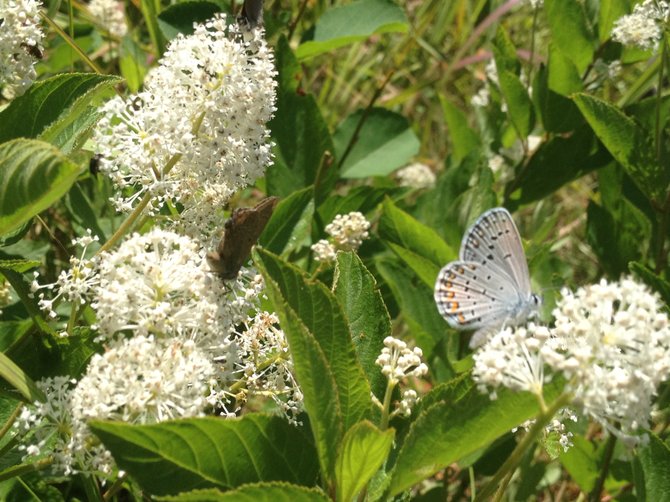 continued — The Pine Bush's Karner blues started out in New Hampshire at a rearing center as part of a captive breeding program. They travel to the Pine Bush Preserve when they reach the chrysalis stage, and they're housed in the Discovery Center until an adult butterfly emerges. Then, they're released into the Pine Bush in the hopes they'll reproduce on their own and build up colonies.
"We don't want to have to do this forever. The idea is to reestablish those populations, get their numbers up," said Kinal.
About 600 Karner blues have been released into the Pine Bush Preserve so far this year.
Eddie Wren, a retired police officer from England, recently moved to Latham. Back across the pond, nature and photography were his hobbies to escape from the hectic world of law enforcement, and he's found a new favorite stomping ground in the Pine Bush Preserve.
"I've been here a few times … simply because I like wildlife and nature and I like photographing them," said Wren. "When I read that there was a tour that would actually teach me what I've been photographing for the past few weeks, it was too good an opportunity to miss."
Toting a large camera, Wren's keen eye picked out a pair of Karner blues mating, as well as a Hairstreak butterfly and dragonflies. Happy to kneel in the dusty path to get a good shot and unbothered by the sweltering noon heat, he was in his element.
"I like to have pastimes that get me away from the crowd and get out into nature and forget all the pressures, so it's not so much the Karner blue that strikes me — that's a bonus — but all of the butterflies, the dragonflies, the bird life, the flowers and trees; the whole shooting match," said Wren.
Vote on this Story by clicking on the Icon