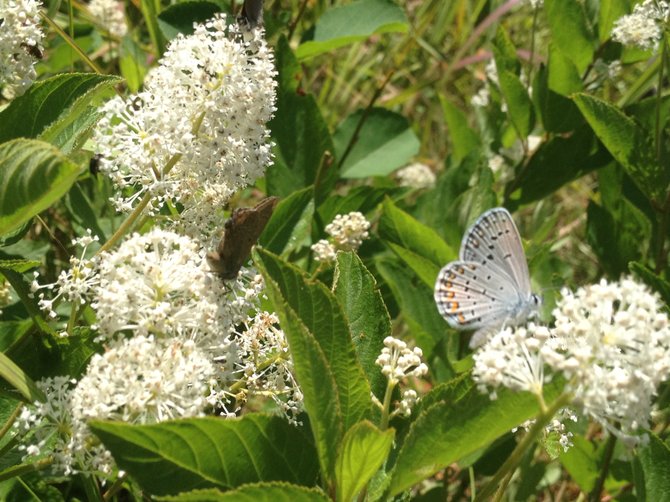 continued — Everything Kinal shared about the Pine Bush Preserve, like that it was a "relic of an ice age" and that hikers were walking along what used to be the bottom of a lake, Wren soaked up. He said besides the serenity of nature, he appreciates its place in everyday life.
"It's the big picture that matters. … The number of extinctions we've been having around the world over the past few decades I find absolutely terrifying," said Wren. "If we don't get our act in order then we ourselves will suffer as a result."
That's why he's become a fast supporter of the Albany Pine Bush Preserve.
"It's programs like this; if this whole preserve is here just because of the Karner blue, and I'm not suggesting it is, but if it were here just because of them, then thank you Karner blue, because they're protecting a huge number of species," said Wren.
Visitors can hike the Pine Bush on their own but there will be a guided Karner blue tour on Saturday and Sunday, July 14 and 15, from 11 a.m. to noon. On Thursday, July 19, a science lecture will explore the Karner blue recovery effort from 7 to 8 p.m.
The Albany Pine Bush Preserve is located at 195 New Karner Road in Albany. For more information, visit www.AlbanyPineBush.org or call 456-0655.
Vote on this Story by clicking on the Icon