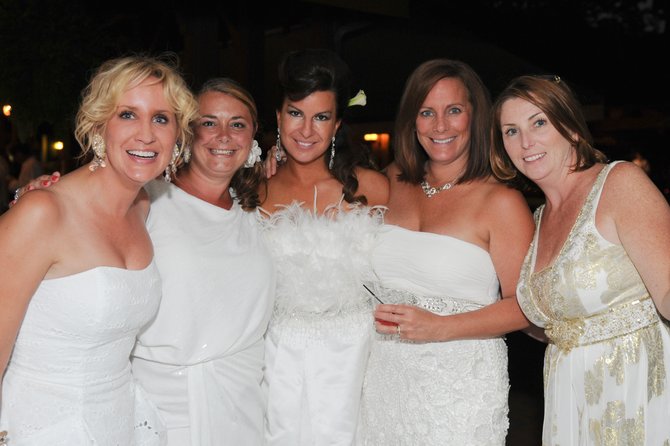 Saratoga — Saratoga Bridges is over half a century old, having offered services and programs to the developmentally disabled since 1953. Today its mission is bigger than ever as it serves over 800 individuals and their families.
Keeping that commitment took $26 million in 2010 alone, an amount that is not fully made up through Medicaid, which means Bridges looks to the community for support. To keep its services and programs running, the organization embraces fun for an evening holding an annual gala.
"The fundraisers are a great way to get the community involved and individuals that would like to give but would also love a great party as well," said Development and Foundation Coordinator for Saratoga Bridges Heather Varney.
This year's festivities will be a continuation of last year's white party, and will take place on Saturday, July 21, at Fasig Tipton located at 153 George Street, Saratoga Springs from 7 to 11 p.m. A silent auction and a live auction will also be part of the evening. Tickets are $150 per person or $100 for those under 35.
"It is our largest fundraiser so for us it's very important to raise as much money as possible for our programs and services – so we're hoping for a little more (this year). Even a small increase would be a great increase.…. Our sponsorship has been tremendous," said Varney.
The event has been around for more than 20 years, but the white theme is now in its second year.
"People really seemed to enjoy it. They liked the idea of dressing in all white, and not everyone did. And that's great too because it's nice to have a little color mixed in. It's not mandatory," said Varney.
Last year's event drew a record attendance of nearly 500 guests and raised approximately $84,000. Sponsors for this year's gala include The Adirondack Trust Company and CDPHP.

(Continued on Next Page)
Prev Next
Vote on this Story by clicking on the Icon