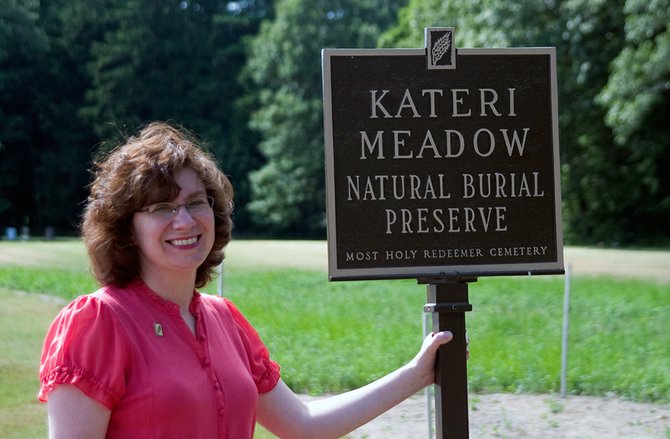 continued — The average cost of a funeral in 2009, including purchasing a vault, was $7,755, according to the National Funeral Directors Association. A natural burial could be seen as a less expansive alternative.
More people have started talking about what they would like for their burial arrangements, she said, which can be uncomfortable for some people to discuss.
"The publicity has been good for people talking about something that a lot of people don't want to talk about," she said. "It is always better to purchase space before needing it … people when they pre-purchase have a little more energy because they are not grieving and they can look at a little more options."
McGuinness said a natural burial is also very symbolic of Catholics' belief of life after death. At the burial, wildflower seeds will be handed out, so the seeds can be scattered at the first visit.
"When a child comes, they are going to see new life growing … and that is a teachable moment for parents to talk about the faith," she said.
Vote on this Story by clicking on the Icon