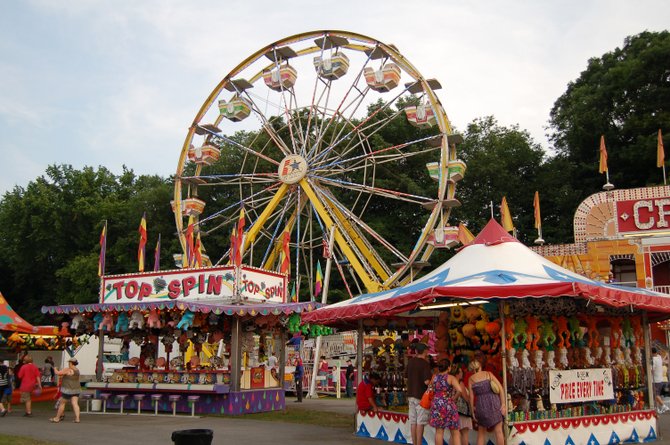 BALLSTON SPA — As of 2004, data showed that there were 574 farms in Saratoga County – so it's no wonder the Saratoga County Fair is still going strong after170 years running.
Bill Schwerd, president of the fair and executive director of Cornell Cooperative Extension in Saratoga County said the fair draws so many people it's like a small city for one week.
The 171st fair runs from Tuesday, July 17, through Sunday, July 22, at the Saratoga County Fairgrounds. According to Susan Farnsworth, a publicist for the fair, the event typically attracts between 80,000 and 100,000 visitors over the course of the week.
"It's the most exciting time of year with the local farm families and animals coming in and moving in for a week," said Schwerd.
Indeed, the fair wouldn't be what it is without families associated with farms and 4-H. There will be over 3,000 exhibits from 4-Hers over the course of the fair including static exhibits with clothing and bird houses to livestock displays involving dairy demonstrations, cattle, goats, draft horses and oxen.
Interestingly, oxen are making a bit of a comeback to area farms and are a new addition to the exhibits this year.
"The oxen have some advantages over draft horses. They tend to be slower but have more power," said Schwerd. He added that farmers are always willing to talk with the public and take questions. The sighting of some oxen may just conjure up a few.
Issue Leader for 4-H Youth Programs Mary Fairley said about 200 4-Hers ranging in age from 5 to 19 will be participating in exhibits at the fair.
While it may seem that 3,000 is too many displays to see, Fairley said each 4-H member is able to have his or her cow, for example, entered in up to six different classes, each entry counting as a display.
(Continued on Next Page)
Prev Next
Vote on this Story by clicking on the Icon