Longtime Capital District dentist Dr. Virginia Plaisted says her move from a private practice to 1st Advantage Dental in 2007 was a natural fit, allowing her to focus more on her patients than managing an office.
"When you have someone taking all the responsibility off you, you have more time to focus on ... being the best dentist you can be," said Plaisted.
Plaisted works out of the Delmar branch of 1st Advantage Dental, which has a series of practices across New York. Her office is located at 74 Delaware Ave. in Delmar.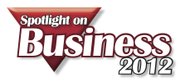 Plaisted starting her career as a dentist in 1982. She was interested in medicine but did not want to be a doctor and stay up all night on call. She says that working in the social environment of a dental office "fit her to a T," and for the past 30 years, she has been helping residents put their best smiles forward.
"Being in this community has been great," said Plaisted, adding that she frequently runs into patients when she's out and about in town, and those who recognize her are quick to strike up a conversation.
She makes it a point to always be there for her patients, and said she once even had a patient show up at her front door asking her to fix a permanent tooth that had fallen out. Her patients have remarked that Plaisted and her staff are friendly and easygoing, making the experience of going to a dentist more comfortable for everyone involved.
"It has been wonderful to follow people's lives all these years," said Plaisted.
1st Advantage's Bethlehem office offers a number of dental services, including general dentistry, children's dentistry, cosmetic dentistry and restorative dentistry, such as dentures, bridges and implants.
The office also specializes in treating Temporomandibular joint disorder (TMJ). Symptoms of TMJ include noises in front of ear while opening and closing the mouth, dull face pain, earaches, headaches or migraines (especially in the morning).
And for those who are anxious about dental treatment, conscious sedation services might be a good option. This technique uses medication or "laughing gas" to relax the patient, sometimes to the point where they sleep through treatment.
Plaisted says it's important that people keep up with regular dental visits to maintain their smile.
"Prevention is key," she said.
Reach 1st Advantage's Delmar Office by calling 439-3299.
Vote on this Story by clicking on the Icon