QuickBooks is an impressive accounting tool for businesses, but only if you know how to use it properly.
QuickBooks Pro Advisor Maria Venetz empowers small businesses to be manage expenses in-house by learning the popular accounting software through a one-on-one customized learning experience. Venetz, a certified QuickBooks trainer, helps clients grow their business and strives to uphold her reputation of providing an excellent service.
Venetz grew up in Guilderland and has been a Colonie resident for 32 years. She said she is a "community person" dedicated to seeing local businesses thrive.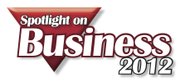 "I really want to see people succeed and make sure they have all the tools they need," she said.
Venetz has done bookkeeping and prepared taxes for the majority of career, working at several local accounting firms.
"Back in the day when I started bookkeeping it has done with pen and pencil with a ledger," Venetz said.
Venetz has an associate's degree in accounting and strives to stay updated on the latest upgrades and improvements to QuickBooks.
"I really spend a lot of my time mastering the QuickBooks," she said.
For seven years she's been a self-employed QuickBooks instructor. Also, she has taught adult education classes at local high schools, including Bethlehem, Guilderland, South Colonie and North Colonie.
QuickBooks is a user-friendly program, but setting it up and understanding how it works can be challenging, especially for a small businessperson pressed for time. But mastering it can really pay off in the long run.
"This is crucial to a successful business," Venetz said. "What it costs for you to purchase QuickBooks and have myself train you is minuscule compared to the fees and fines you would receive from the government for not having your proper taxation information."
By the end of a consultation, businesses are able to produce a profit and loss statement. They can also easily prepare income taxes using QuickBooks, alleviating a major headache.
(Continued on Next Page)
Prev Next
Vote on this Story by clicking on the Icon