Band of Gold has been a staple in the "Great Northeast" music scene and beyond for many years. Over time, the band has endured numerous personnel changes but the philosophy is unchanged: "Play songs people like and play them well!"
The band stays true to their name playing a core of listener friendly tunes from the '50s and '60s while branching out into other styles of music including modern rock and pop, country, disco, soul, blues and jazz.
Classy presentation, conversation friendly volume and tight vocal arrangements are our trademark. Put Band of Gold to work for you today. Whether you are looking for a band for your local tavern, community event, class reunion, or backyard barbecue – consider Band of Gold for any occasion!

Call 859-5439 for booking info or visit www.bogmusic.us.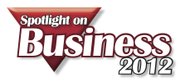 The band consists of the following members:
• Tony Schettino: Manager, Emcee, Lead Guitar, Vocal, Mandolin, Keys, Harmonica Tony is your contact person at B.O.G. music and will plan your affair out with you to the letter to insure your complete satisfaction. A highly competent musician, Tony can play convincingly in many styles. Tony's guitar and vocal work has been a foundation of the Band of Gold sound since he first joined the band in 1984. Since taking over as band leader in 2002 Tony has brought Band of Gold to higher levels of success by encouraging higher standards of musical quality and providing excellent customer service.
• Joe Gorman: Vocal, Rhythm Guitar: A natural and gifted vocalist, Joe has become an integral member of Band of Gold since joining the act in 2004. Joe is known for belting out dead on versions of Beatles classics as well as modern pop tunes.
Joe's six and twelve string acoustic and electric guitar artistry helps create the rich textured sound that Band of Gold is known for. Joe was a founding member of the 80's rock band Ariel with an album and two singles to their credit.
(Continued on Next Page)
Prev Next
Vote on this Story by clicking on the Icon