It's summer time here in the Capital District, which means air conditioners are humming day and night. With a balmy summer already, many A/C units are going nonstop, meaning at some point they're going to break down.
For the last 26 years, Bourque Mechanical has served the residential and commercial communities in the Greater Capital District when that critical time arrives. That means if you're in need of a new air conditioner to help you stay comfortable in the grueling heat, Brian Bourque is the man to call.
Bourque Mechanical has called 330 S. Street in Rensselaer home for the last 20 years and offers 24-hour services for replacement installation of heating an air condition. Bourque stressed in his business, it's all about customer satisfaction.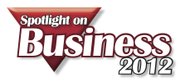 "The Customer's always right," said Bourque. "If you take care of them, they will take care of you."
That's the reason Bourque Mechanical offers 24-hour repair service — because you don't get to choose when your heating our A/C conks out. And Bourque prices reasonably amongst the competition and strives to be fair with prices and with work.
It's those kinds of standards that has led Bourque to over a quarter-century of success, and the business strives to give back to the community whenever possible. After Hurricane Irene, Bourque decided to donate $10 per furnace cleaning to help victims of the hurricane, an effort that raised $2,950 for relief efforts.
This sparked an idea within Bourque Mechanical. They decided that for each season, a certain amount of their proceeds would go to a different charity.

Not only is Bourque giving back to the community, but the company has begun to "go green." They have become one of only a few businesses in the area to specialize in installing geothermal systems. That's been not only a boon to the business, said Bourque, but getting dirty digging the systems has been fun for the employees, too.
"It makes the guys feel like they're kids again, they enjoy it," he said.
To learn more, go to www.bourquehvac.com.
Vote on this Story by clicking on the Icon