At LT's Grill in Niskayuna, you're a person, not a number.
"We really want to make sure everyone that walks through our door, as they're leaving, is saying 'I can't wait to come back,'" said LJ Goldstock, owner. "There are a hell of a lot of the Applebee's and other (restaurants) where the food's really not good … and it doesn't give you that personal bartender, personal waitress that you know these people are here for you."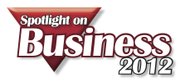 With restaurant chains popping up everywhere, a family restaurant like LT's Grill is a "dying breed," from the food to the service, which makes the Nott Street eatery a local favorite.
"What it really is is the whole pie. We are phenomenal on our steaks, our barbeque is the best ... all that we do is unbelievable," said Goldstock. "We do it for the customer."
At LT's, what the customer wants, the customer gets. And that stretches beyond ordering a steak well, medium or rare. Goldstock says diners frequently call ahead of time to request a dish they had before and want again.
"We do specialties. We have people call up if I don't have it on the menu. We'll get calls coming in that say 'You ran this for a special once, can you make it for me again?' and we do," said Goldstock.
The grill has "the best steak, seafood and barbecue in the area" but there are some specific menu items that have become customer favorites over the past six years.
Goldstock said he's known for his lobster mac and cheese, pulled pork, ribs, center cut steak and dry rub wings with 72 spices. A 15-foot salad bar is a recent addition that diners flock to, as is the lobster tank and renovated bar area with 10 televisions and the NFL package.
(Continued on Next Page)
Prev Next
Vote on this Story by clicking on the Icon