Delmar Dental is as much about family history as it is about taking care of people's teeth.
Dr. Thomas Abele has been working at the practice since 1969, which has allowed him to not only treat his original patients, but also their children and grandchildren.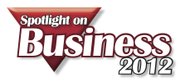 "I'm in my third generation of patients," said Abele. "That's saying a lot."
Delmar Dental started in the early 1930s, and Abele joined the practice after graduating from the University of Pittsburgh. Since then, Abele has kept up with dentistry trends, including conscious sedation and the use of three dimensional scanners and lasers.
"It's (about) quality of care," said Abele. "It goes right up to new technology and the training on it."
Abele employs three dental hygienists, two assistants and two laboratory people at Delmar Dental, which means all of the necessary work can take place under one roof.
"We're the only (practice) who has our own lab technicians," said Abele. "Our biggest asset is that we have our own technicians, so everything is done on site."
The in-house lab services came about thanks to Abele's late father, Harold Abele.
"He owned the biggest lab facility in the Capital District (Northeastern Dental Laboratories)," said Abele. "When he retired, he got bored and wanted something to do. So, he joined my practice."
The 3D scanners and lasers Abele brought in over the last several years have helped him treat patients more effectively.
"When you have difficult diagnoses because of pain or because it's in a hard-to-see location, using the 3D scanner helps a lot," said Abele.
With new equipment comes an overall transformation of the practice's location at 344 Delaware Ave. in Delmar – a transformation that is ongoing,
"We've been updating our facility for the last three or four years, and we'll be doing so for another year," said Abele.
The transformations haven't impacted Abele's ability to conduct his business. "The real heavy lifting is done while we're on vacation," he said.
Delmar Dental is open 8 a.m. to 4:30 p.m. Mondays and Wednesdays, 7 a.m. to 2:30 p.m. Tuesdays and Thursdays and by appointment on Fridays. It offers routine cleanings and check-ups, along with more complicated procedures such as surgeries and dental implants.
For information or to set up an appointment, call Delmar Dental at 439-4228 or visit its website at www.delmardental.com.
Vote on this Story by clicking on the Icon