One area family's entrepreneurial passion is undeniable, with a father and daughter each staking a place in their fields and rising above the competition.
For nearly 30 years, Jim Haslam has operated his family-owned business, Haslam Tree Service, Inc., and inspired his daughter, Shannon, to carve out her own niche to serve the community. Shannon Haslam opened her business, Shannon's Barber Shop, with a sporty twist and the same commitment her father holds to make sure the customer is satisfied.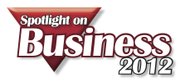 Jim and Shannon Haslam both strive for repeat customers and positive recommendations to grow their businesses.
"I strive on my reputation," Jim Haslam said of his Slingerlands-based business. "Everything is done in a very professional manor and the clean up must be spotless or it is not okay with me."
Haslam offers a variety of tree services including tree and stump removal, pruning, cabling, tree fertilization, land clearing and chipping and storm damage repair.
Haslam's 26-year-old son, C.J., also has been working with his father to learn the trade and eventually take over the family business. His wife, Helen, handles the administrative aspects.
Haslam's business approach is honest and trustworthy.
"I have people that just call me and say, 'Jim, just come on in and do what you got to do and send me a bill,'" he said.
He added he's more than just a "tree cutter," too, because he is certified arborist and is a graduate of the environmental science and forestry program at Syracuse University.
"I can really diagnose a problem with a tree instead of just walking up and saying it has got to come down," he said. "Maybe we can prune it? Maybe we can treat it?"
The respect his company shows for a customer's propriety, treating it "as their own," separates Haslam from the competition.
(Continued on Next Page)
Prev Next
Vote on this Story by clicking on the Icon