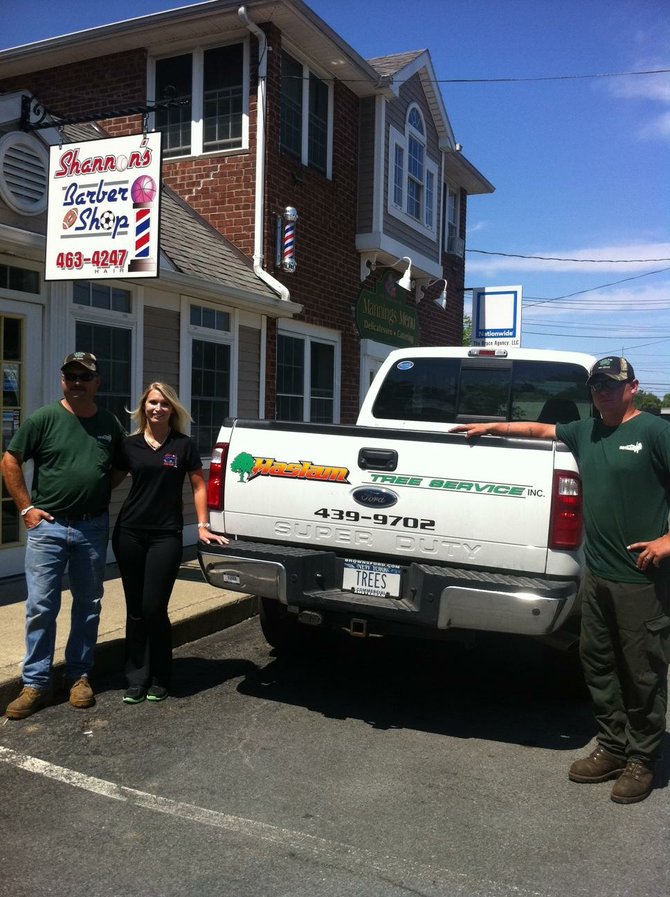 Shannon's Barber Shop likewise stands out from fellow barbers, because her full-service shop is decked out with sports items and she'll great you with a welcoming smile.
Wearing her trademark referee's shirt, she isn't about to make a bad call on any hair styling decision at her Glenmont shop.
"This is not only a great place to come in and get your hair cut — it is fun in here," Shannon Haslam said.
After opening nine months ago, she has stayed busy working six days a week and remaining open from 9 a.m. to 6 p.m., Monday through Friday. For now, she works alone, so her mother has helped her with the little things outside of work.
She also offers discounts for military, law enforcement, first responders, seniors and Bethlehem town employees.
"It is kind of a way to say thank you," she said. "It is the least I can do."
Vote on this Story by clicking on the Icon