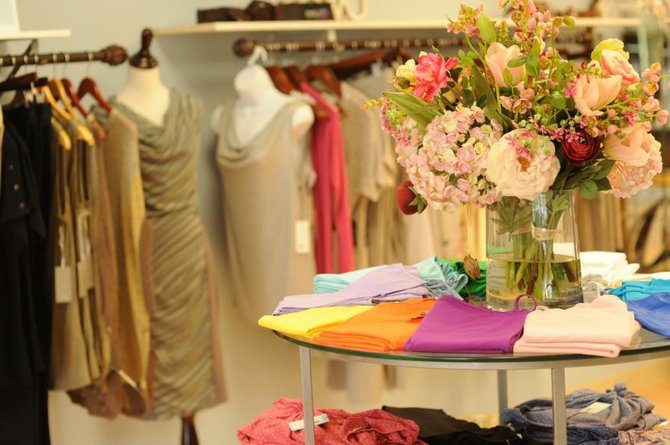 Shortly after Ann Maloney-Costantino moved to Saratoga Springs, she and her daughters were enchanted when one of the youngsters unexpectedly caught a butterfly on an outstretched finger.
"Since then, it's almost on demand, she can stick her finger out and a butterfly will land on it," said Costantino.
It's such a remarkable story that Costantino elected to bring it to her business when she opened the doors of Fly Boutique in early 2010. And she hopes to bring to her customers the same type of magic and wonder that experience brought her family.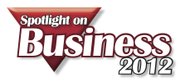 Fly Boutique is located in Newton Plaza in Latham, but that's only been its home since March after relocating from Troy-Schenectady Road. Costantino said she's enjoying increased foot traffic at her new location, but setting up in the Latham area was always part of the plan.
Some might find that an odd choice given she resides in the Spa City, where there is arguably a heavier demand for boutique stores. But she said Fly Boutique wasn't going to be a store that relies on transient business, where it's entirely likely your customers will never cross the store's threshold again.
"I didn't want a tourist relationship," Costantino said. Instead, she's focused on creating a friendly environment where shopping is an activity that's celebrated instead of treated as a means to an end.
"I never enjoyed being pressured as a shopper. It's very uncomfortable, and that is our whole premise," she said. "Whether you just came out of the garden or just came out of yoga class or are coming after work in your business attire … you're always, always welcomed, never judged and never, ever pressured to buy anything in the store."
But with a thoughtful selection of items hand picked by Costantino, you'd be hard-pressed to leave Fly Boutique without something in hand. The store carries a number of well-known brands like Kinross Cashmere, Magaschoni and Hudson, but Costantino travels to New York City and elsewhere often to find the latest fashions. After leaving a career in finance, the fact she's now pursuing her passion is evident in the care she takes in picking out items.
"Before you even look at the clothing, it's very feminine," Costantino said of her store's style. "And the clothing really reflects that. They're unique pieces that are perfect for a feminine woman."
And unlike in many shops offering high fashion clothing, Fly Boutique will grant refunds on purchases for a full week, and store credit after that.
Fly Boutique is open from 10 a.m. to 6 p.m. Monday through Thursday, and 10 a.m. to 5 p.m. on Fridays and Saturdays. You can always find more information, including details on some of the brands carried, at flyboutiqueonline.com.
Vote on this Story by clicking on the Icon