Hudson River Community Credit Union salutes our local community heroes and we thank them for their commitment and their service. As a not-for-profit financial cooperative, HRCCU shares the same values as our local charitable Community Service Organizations and the commitment of our local paid and volunteer first responders, teachers, nurses, caregivers and active and retired military personnel.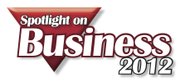 Throughout 2012, HRCCU has provided additional financial support to local charitable organizations that represent the local heroes that make our communities great places to live, work and play. The Credit Union is donating $5 for each new member/owner account opened (along with a new product or service adoption at the time of account opening) and $5 on behalf of each member/owner who adds a new product or service during the month. The member must maintain the account/product for a period of at least 90-days in order to qualify for the charitable donation.
In addition, HRCCU recently honored our Local Community Heroes with a special evening of baseball at East Field in Glens Falls, by sponsoring a game between the Glens Falls Golden Eagles and the Albany Dutchmen. The Credit Union provided additional support for our Local Community Heroes by offering free tickets to the game at each of its branches and by distributing hundreds of free tickets to local businesses, fire companies, healthcare facilities and rescue squads.
The evening honored community-nominated heroes, including: Genevieve Scott, Garrett Stevens, Jason Ashline and Steven Gosselin of Whitehall. This group of teens gave up their most recent birthday's gifts and asked their family and friends to provide items to their local food pantry instead. Also honored were Duane Vaughn, the Executive Director of Wait House of Glens Falls, Sally Snowdon and her Golden Retriever Bailey of the Lower Adirondack Search and Rescue Team (LASAR) and Matt Congdon of the Glens Falls Area Youth Center. Salvatore Marcantonio, a 94 year-old World War II Veteran was honored with the evening's first pitch. Sal returned from the war to play semi-professional baseball in Glens Falls in 1946. HRCCU solicited donations on behalf of the Adirondack Vets House, a refuge for our homeless veterans. HRCCU provided two tickets and bus transportation to an upcoming NY Yankees/Boston Red Sox game. The evening had the Golden Eagles second highest attendance of the season and the Credit Union raised over $650 to support our homeless veterans.
(Continued on Next Page)
Prev Next
Vote on this Story by clicking on the Icon