There are lots of benefits to learning a second (or third, or fourth) language. But where does one start?
Amazingly enough, you can get a world-class education in a new language for a reasonable price locally at the Capital Region Language Center. With locations in Malta and Colonie and a flexible staff, there's really no reason not to expand your boundaries.
CRLC currently offers 11 languages: American Sign Language, Arabic, Chinese, French, German, Italian, Latin, Korean, Portuguese, Russian and Spanish. That selection rivals what some do-it-yourself programs offer, but there are big differences between taking a class at one of the school's locations and picking up a yellow box at the bookstore. Chief among them is the CRLC's staff of 30 teachers.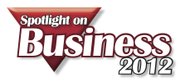 "Ultimately, our goal is that our classes are being taught by native speakers, or near native, but also people who are also teachers," owner Kim Anderson said. "I think teachers who are interested and passionate about teaching find us."
She added interaction makes the difference between actually learning a language and just memorizing words. With small groups or even one-on-one instruction available at CRLC, the classroom is the best place to get that experience.
"It really comes down to the fact that language is not based on words and vocabulary, but that's it's very interactive and it's very dynamic. It's ultimately about communicating, and communicating with another human," Anderson said.
The school's two locations also help to bring together people who are passionate about languages and learning. There are chances for interactions that go beyond the classroom.
"We may have open houses where we have a German wine and a French wine and an Argentine wine. … Because we have a physical space, we can bring people together for events, we can use the walls for artwork and just be really comfortable in our own space," Anderson said.
(Continued on Next Page)
Prev Next
Vote on this Story by clicking on the Icon