It was just this past October when Todd Porter made what some would undoubtedly call a questionable decision — he ended a 13-year career in a Manhattan law office and opened a junk removal business in Ravena.
It was definitely a new direction. And a risky one. It also paid off.
Since opening his Junk King franchise, Porter has essentially doubled the size of his operations, adding a second biodiesel-powered truck to his fleet and hiring more people to bring his payroll to five workers. In the midst of a crippling recession, Porter's small business is growing.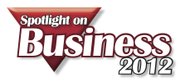 "I invested my retirement in this, and I was worried of course. It was terrifying to start a new business," Porter said. "The fact I'm able to do what I love and surround myself with people I enjoy working with, and be the master of my own destiny … it shows me that this was a good decision and I'm happy I did it."
Junk King is a junk removal service that will travel to any home or office in the Capital District, or even as far as Queensbury or Greene County. What really sets the service apart from similar companies, though, is the Junk King philosophy to recycle everything possible. That actually keeps the price to customers down by reducing tipping fees at landfills, and of course, helping the environment.
"We're even greener than before. We've previously advertised that we recycle about 60 percent of every full load we pick up. We're finding that in a lot of jobs it's closer to 80 percent. That's something we didn't expect until we got up and running," Porter said.
Having a second truck and more hands makes Junk King faster and more versatile, too. Porter also focuses on customer service with his employees, so when they go into homes or businesses they're sure to treat the task and the customer with the utmost respect.
(Continued on Next Page)
Prev Next
Vote on this Story by clicking on the Icon