Lake Electronics, located at 1650 Central Ave. in Colonie, is celebrating its 60th year in business this year. Originally located in the Annette's Bridal Shop building, Lakemoved to its current location in 1955 when it became obvious that more space was required.
With technology changing dramatically over the years, Lake Electronics has been able to adapt to the changing times. Realizing that the days of repairing toasters, radios and tape recorders were over, Lake had to diversify its business.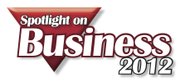 While continuing to provide expert repair service on LCD, LED and Plasma TV's, as well as commercial restaurant equipment, microwave ovens, air conditioners and dehumidifiers, Lake now also installs complete custom audio and video systems, both commercial and residential. Lake is fully licensed in NY State to install and service security cameras and DVR surveillance systems which can be monitored from any location using laptop computers and smart phones. Lake has also begun to install whole house, computer integrated remote systems. 
Lake continues to provide expert installation of remote car starters and has created an E-bay store to sell hard to find electronic parts and equipment.
The constant evolution of the business has created quite a challenge through the years. As requirements for building size constantly changed, Lake at one point shared the main building with an appliance parts store and then found the need to expand. Since 1971, Lake has built 3 additions to the main building and added a garage to the rear building. With the evolution of the business creating more and more "on-site" work, the business has come full circle, with Lake now only needing to occupy half of the original front building.
    Lake Electronics great history and reputation was formed by the tireless work and efforts of its past presidents, Vincent Triolo, who founded the company in 1952, Anthony Mirabile, his brother-in-law and Michael Triolo, his son.
Today, the company remains a family owned business, as Andrew Mirabile, Sharon Triolo, Maria and Frank Sciotti, along with their trustworthy, dedicated employees, continue the tradition that Lake Electronics has maintained for 60 years and continue to look forward to the next 60 years.
Vote on this Story by clicking on the Icon