A laser that can help treat pain sounds like something off the set of "Star Trek," but you don't have to travel light years to find it.
Dr. Lorraine Del Rosso is hosting a free workshop and demonstration of laser technology in the battle against chronic pain Monday, July 30, at Global Fitness in the Shops of Malta, 19 Kendall Way.
A chiropractor and nutritionist, Del Rosso will talk about the Erchonia Laser PL5000, which is the first FDA-approved laser for the treatment of chronic pain. She will answer questions about the handheld device and how it is used.
"That particular unit, it's been perfected," said Del Rosso. "It's an updated, low-level laser. This one was the first to be FDA market cleared for the neck and shoulder. It's non-invasive, drug free and surgery free."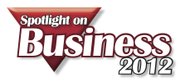 Del Rosso held a similar workshop in June, and she said it went well.
"I told them about (the laser), and then I demonstrated it. I had three of my patients there who have had the treatment, so they (the people in attendance) were able to hear testimonials as well as see a demonstration," said Del Rosso.
The Erchonia Laser PL5000 emits light to the affected area and increases microcirculation in the injured area. The laser decreases the amount of pain and inflammation, and it increases the range of motion.
Areas of the body the laser is used includes the neck, shoulders, knees, ankles and the back.
"It's amazing. I've been able to help people who have been in chronic pain for years," said Del Rosso. "It works really well with inflam-mation, and it does increase circulation to the (affected) area."
Del Rosso received training on the Erchonia Laser PL5000 from Dr. Jeff Spencer, who has used the device on athletes including Lance Armstrong.
(Continued on Next Page)
Prev Next
Vote on this Story by clicking on the Icon