Tough Traveler Ltd. designs and manufactures carry-ons, luggage, backpacks, waist packs, tote bags, duffel bags, camera bags, computer bags, briefcases, baby carriers, dog carriers, and a large assortment of pouches - all made in NYS, many used worldwide. Local people of all ages use Tough Traveler products - to go to work, for school, for travel (throughout the USA and the world) to go to the gym, to hike, to tour - the list goes on and on. Customer comments often thank Tough Traveler for USA manufacturing, and for good products designed to serve traveling, hiking, about-town, museum-going, going to fairs, and many other activities.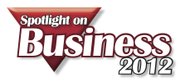 A recent use for Tough Traveler baby/ child carriers is small-dog carrying when a Tough traveler dog seat is added, a new item for many Tough Traveler customers is Tough Traveler's wheeled luggage, which is both lightweight and durable. When it's time for back-to-school, there's nothing like a Tough Traveler backpack, designed to hold up to books and electronics. There are many people who have used their Tough Traveler briefcase, travel bag, or backpack for 20 years and they often tell of the long-use when they are getting another Tough Traveler.

Tough Traveler products are available online at www.toughtraveler.com and also at 1012 State St., Schenectady. A convenient to remember phone for Tough Traveler is 1-800-GO-TOUGH, and also service@toughtraveler.com is a good contact. The store is open daily from 10am - 4pm, except Sundays.
Vote on this Story by clicking on the Icon