Scott and Roberta Tabachneck the owner/operators of Cartridge World of Latham are thrilled to have opened their first store in Latham.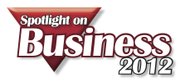 Cartridge World is a specialty retailer of ink and toner for printers, copiers, fax machines, and postage machines. Their store is one of 600 locally owned and operated franchise stores in North America and 1,700 worldwide in 62 countries.
Our goal is to provide customers with a cost-effective, environmentally friendly alternative to purchasing new printing consumables. We are committed to delivering a quality product at a competitive price while providing great customer service.
As an environmentally friendly company, we reuse as much as we can. The exterior plastic shell of printer cartridges can be reused many times before being recycled. Remanufacturing each cartridge by disassembling, cleaning, rebuilding and refilling gives us the opportunity to get the most out of each cartridge.
By recycling cartridges we can reduce the costs associated with the manufacturing process. This gives us the opportunity to pass those cost savings on to our customers. We are able to sell our Cartridge World Brand cartridges up to 40% off manufacturer suggested retail prices. In addition, we offer every day discounts to active and retired military personnel, teachers, faculty and staff of elementary, secondary and collegiate institutions. Every empty cartridge that comes back to our store qualifies for a recycling credit, which is applied toward the purchase price of the replacement cartridge.
We carry cartridges for all major brands of printers and have the most common ones in stock at our store. If you need a hard to find cartridge for an older model printer, we probably have it in stock too, but if not, we can usually have it for you the next day. Because we sell pre-filled cartridges, you don't have to bring in an empty and can always buy a back-up for those late night "out of ink" emergencies we all have.
(Continued on Next Page)
Prev Next
Vote on this Story by clicking on the Icon