Singing news anchors are not unique to the Capital Region, but in no other market have they enjoyed such long-lasting success. This summer, opening July 13, veteran newswoman Benita Zahn is once again joined by her NewsChannel 13 colleague Jessica Layton and CBS6's Jerry Gretzinger for a rousing musical romp, this time around saluting the great songs of Broadway at Fort Salem Theater, the group's base of musical operations.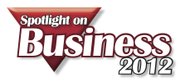 "We have this beautiful little off-Broadway theater on the Vermont border in Southern Washington County, and there are plenty of people in the Capital Region who don't even know where we are," states Fort Salem Theater's artistic director, Jay Kerr. In an effort to call attention to itself, Fort Salem recently adopted the catchphrase "in the middle of everywhere," which the Salem Area Chamber of Commerce has co-opted as its own. The village of Salem is located on the north-south highway from Ticonderoga and Lake George to New York City, and the east-west route from Manchester and Dorset, Vermont, to Saratoga Springs.
"I hired Benita Zahn for our first cabaret season in 2007," notes Kerr, "and she brought along her friends Jessica Layton and Jerry Gretzinger a couple of years later to form The Singing Anchors."  Kerr, a New York composer and arranger who "retired" to the upstate theater, does the group's vocal arrangements and accompanies their shows. The trio is currently performing in a two weekend run of their second Mainstage show, "The Singing Anchors On Broadway," opening July 13 and playing through July 22.
"Both spaces at the Fort are intimate. You feel the presence of the audience; you can almost touch them from the stage," Zahn notes.
Following the Anchors at Fort Salem this summer for a weekend of cabaret performances is Nashville songwriter/artist Angela Kaset, composer and lyricist of country singer Lorrie Morgan's signature song, "Something in Red." Fort Salem will then host Nancy Timpanaro-Hogan in a revival of a show that debuted and won multiple awards in New York City in the 1990's, Nancy's personal tribute to the late Totie Fields: "Adorable Me!" A comedienne and singer, who frequently opened on the road for Joan Rivers, Timpanaro-Hogan has found new depth in her portrayal of the medically-challenged Fields since coming through some difficult health issues herself. "It doesn't make the show less funny," says the comedienne, "but it does make it more real."
(Continued on Next Page)
Prev Next
Vote on this Story by clicking on the Icon