New York had been one of the last states to require proof of marital misconduct, such as cruel and inhuman treatment, adultery, or abandonment for a period of at least one year, in order to obtain a divorce. However, effective for actions commenced on or after October 12, 2010, a no-fault divorce now can be granted where the relationship between the husband and wife has broken down irretrievably for a period of at least six months.
 
In order to obtain a divorce in New York State, you must bring an action in Supreme Court in the county in which one of the spouses resides. Although Family Court can order child support, spousal support, child custody and child visitation, one cannot obtain a divorce from the Family Court.

Even with the new no fault divorce grounds, the Supreme Court cannot complete the divorce until all issues of division of marital property and marital debts, as well as child custody, child visitation, child support, and spousal support have been resolved.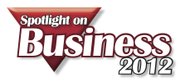 If the parties are able to resolve their issues amicably, they could execute a Separation Agreement, which is a detailed and binding contract between the parties.  The Separation Agreement permits the spouses to live separate and apart.  The Separation Agreement should contain the respective rights and duties of the parties with respect to the custody of their children, their visitation rights, their child support obligations, their spousal maintenance obligations, the distribution of their personal and real property, the division of their pensions and retirement savings, and all other matters pertaining to their marital relationship. The Separation Agreement may then ultimately be incorporated without merger into a Judgment of Divorce, such that the divorce application is uncontested.


It is imperative that the parties have competent legal advice and effective representation in the negotiation and of execution of a Separation Agreement and/or completion of a divorce.
(Continued on Next Page)
Prev Next
Vote on this Story by clicking on the Icon