Bonnie Kohl traveled the globe with her physicist husband, and in that time she discovered just how important hospitality is, so she's made sure to bring warmth and welcome to her customers at The Rustic Gourmet. 
The Rustic Gourmet is located at 785 Delaware Ave., Delmar, where you'll see the sign with the red geraniums. Their summer hours are from 9 a.m. to 9 p.m. Monday through Friday. They have been open for one year, and if you haven't tried them, you should.
The café offers a varied menu, with entrées along with soups, salads, and a huge array of desserts. Customers can dine in their antique-filled rooms or opt to take their meals home.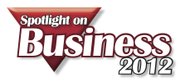 "What we have tried to do is, for very reasonable prices, give people lavish food in a comfortable setting," said Kohl. "We have regulars who come in two to five times a week. They eat in or take their food home. We've had some people from as far as Amsterdam."
The Rustic Gourmet is known for their wonderful sandwiches and soups, along with entrees that run from $8.50 to $13.50.
"Our customers wanted us to be open for lunch and dinner, so we have shifted our hours to accommodate them, Kohl said. "We'll be keeping our Soup Kitchen through the summer. We sell a lot of soup. One of the favorites is our lobster bisque. For summer we'll also be adding two cold soups; one will be a gazpacho, the other will be a special."
Soups are $5.
In addition to the café, The Rustic Gourmet has a lovely events room that can hold up to 50 people for in-house catering. They also provide pick-up or drop-off catering for as many as 250 people.
"We don't offer plated service for off-site catering, but we do provide platters of sandwiches served on silver trays or a gorgeous buffet to help you have a wonderful meeting or party," said Kohl.
(Continued on Next Page)
Prev Next
Vote on this Story by clicking on the Icon