When Steiner's Sports opened, it was a typical sporting goods store, selling equipment for all kinds of recreational activities.
But as the years passed, the owners thought they could offer customers a better experience if he narrowed the store's focus. So, gone are the soccer balls and the hunting gear. In their place is an expansive array of bikes, skis and kayaks.
"We kind of became a specialty shop," owner Dave Endy said. "It's kind of gotten to the point you have to get very specific and be very knowledgeable."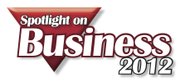 Endy is able to do that because he's a longtime biker and skier. He got started in sporting goods right out of college when he worked as a bike mechanic in 1978. As such, he not only sells bikes, skis and kayaks, he services them and can offer custom fittings.
With stores in Valatie, Glenmont and Hudson, Steiner's caters to athletes of all skill levels. With an emphasis on customer service, it offers bikes for someone looking to spend $200 right up to an enthusiast who is "looking for a dream bike that's $10,000," Endy said.
Steiner's Sports is a family business. The owners are in the store working everyday. They strive to treat customers the way they want to be treated, Endy said. That means they pay attention to detail and are always willing to help customers find products that are just the right fit.
Steiner's rents bicycles at its Hudson location for $25 for a day and $45 for a weekend. Kids can rent skis during the winter for $99 for the season, which make growth spurts a lot easier on mom and dad's wallets.
Known as a boot fit shop, Steiner's is excited be offering the Fischer Vacuum Fit for the 2012-2013 season. Endy said Steiner's will be the only shop from the Capital District to Canada offering this custom boot fitting process.
Also new at Steiner's is a "tri area" at the Glenmont shop, where triathletes can find everything they need. In addition to bikes, there is a full line of accessories including wetsuits, clothing and wheels.
Find Steiner's Sports at 329 Glenmont Road in Glenmont, 301 Warren St. in Hudson and 3455 Route 9 in Valatie. For more information, visit www.steinersskibike.com.
Vote on this Story by clicking on the Icon