At Upstate Wine and Liquor, "selection, service, price" is the name of the game.
"That's what we try to focus on," said owner Todd Yutzler.
Known as Delaware Plaza Wine and Liquor until a recent name change, the store has been a one-stop-shop for all your spirit needs for 45 years. In fact, it's the most established store in the plaza, despite moving three times (it started out where Bruegger's now stands) and switching owners once.
"We were looking into the 21st Century and we wanted to distinguish ourselves from other places and thought 'Upstate' was what we're all about," said Yutzler of the name change.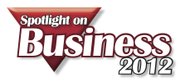 Yutzler said his store stands apart from other liquor stores in the area for a few simple reasons.
"The selection I think is unique. We have a lot of different liquors and stuff that normal wine and liquor stores wouldn't carry, whether it's high-end cognac, a great selection of scotches, bourbons," said Yutzler. "We just have a vast array of different things that people come to us to find these things. … We pretty much try to stay on top of things."
Staying on top of things means everything from carrying wine from Lebanon — "Who would think Lebanon actually had wine?" said Yutzler — to making sure employees are connoisseurs themselves.
"We've got a lot of longtime employees and thank God we don't have a big turnover," said Yutzler. "They enjoy this job, it's fun, customers are great and we have a lot of regular customers that come in, so I think that has a lot to do with it."
Besides a sought after selection, discounts like 10 percent off six bottles of wine or 15 percent off 12 bottles of wine and events like free Saturday wine tastings from 2 to 6 p.m. are a draw.
(Continued on Next Page)
Prev Next
Vote on this Story by clicking on the Icon