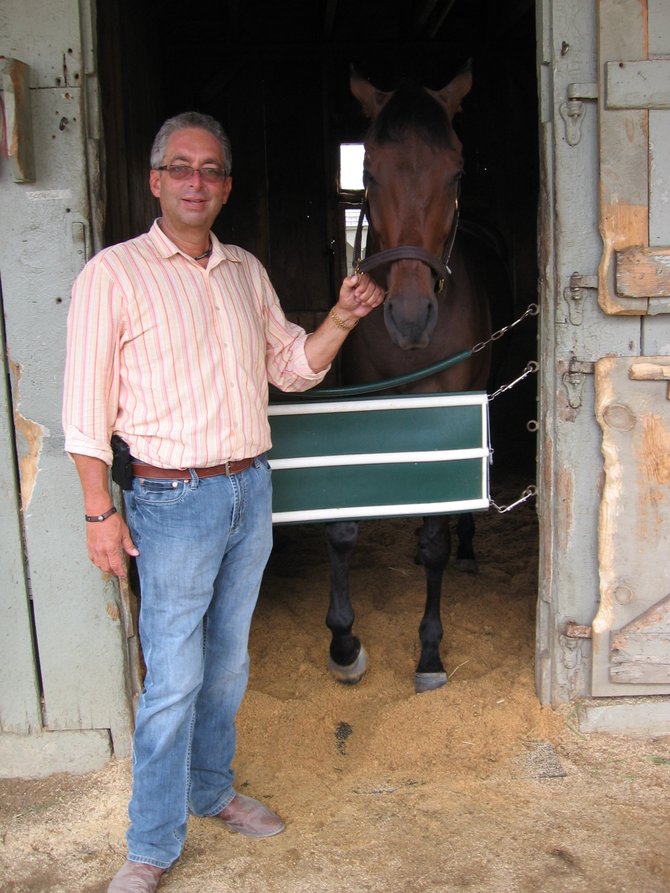 continued — Vouchers for the offer can be found at participating retailers in the area and redeemed at the Reserved Seats Office.
Also new this year are a few food and beverage offerings, including a craft beer garden, which will "serve as the center piece of an enhanced signature hospitality area at the Carousel" according to a statement from NYRA officials.
"NYRA is constantly looking for ways to enhance the overall experience for track patrons. By combining the new beer garden with some of the track's most sought after dining options, we intend to make the Carousel area a signature hospitality space for our guests," said NYRAVice President and Director of Hospitality and Group Sales Stephen Travers.
The racing
While food, drink and fellowship are staples at the track, the main attraction is the horses and the racing. And few know that better than horse trainer Gary Contessa, who lives in Hoosick Falls and travels to Long Island and Fort Lauderdale, Fla. to train horses. He's been around horses since he was a kid growing up on Long Island and has been training them for decades.
"The beauty of the Saratoga meet is that I can spend most of my time here," he said, though he will also be making excursions to Belmont to check on his gang there.
"I get to the track around 5 (a.m.) and start the training for these horses for the day and the first horse hits the track at 5:30," he said.
While there may be a set schedule for the day's training, Contessa said that the schedule usually gets tweaked to meet whatever needs arise among his fleet. He attributes, at least in part being able to keep up with things to his iPhone for checking emails and messages. He also added that his day never really "ends."
Vote on this Story by clicking on the Icon