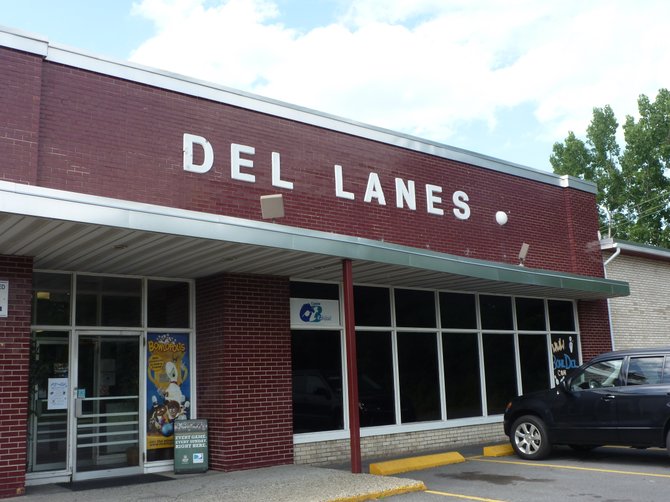 continued — Bowling alleys have evolved over the years from being a weekly recreational hangout for men playing on leagues to entertainment centers for the whole family to enjoy. Along the way, ball returns were installed. So were computerized scoreboards and machines to reset the pins. So were arcades, off track betting systems and karaoke machines.
Attendance at bowling facilities jumped as knowledge about the scoring system was no longer needed to play.
According to Sontz, the boy-club stigma of bowling as an activity began to erode in the mid '80s around the same time bumper bowling was introduced for kids. Those in the business began holding children's birthday parties and about a decade later, "rock-a-bowl" nights with pop music and flashing lights were common.
"In the beginning I was looking after pin-setter equipment, where now I'm a full-fledged computer technician," said Ron Beardsley, who has been a bowling alley mechanic for 36 years and has worked at Del Lanes for 15.
Beardsley taught himself about the majority of the equipment in the facility. Del Lanes has two computer networks systems, with 12 computers networked together to control the alley's 24 scoreboards. The lane conditioner also has a computer in it.
"It's highly technical," said Beardsley of the $35,000 machine. "I was lucky that they did send me to Florida for training on that one."
The alley recently completed a $100,000 remodel of the snack bar and lounge areas. Within the next two years, Sontz and his partners plan to spend thousands more to upgrade the bowling area to make it "one of the best facilities in the area."
"Bowling today is a very different business to survive in," said Beardsley. "It seems like every year there is a bowling center closing in the Capital District. The approach here is, they are very proactive in looking for new ways to promote their business."
Vote on this Story by clicking on the Icon